Richard at Surroundings is an Architectural artist. He almost exclusively draws buildings, in all their wonderful forms and in two distinct styles. Highly detailed architectural pencil studies and stylised marker pen and paint sketches.
He has a range of cards and prints called 'Venues'. He also takes commissions. You can view a sample of Richards work below or click on the website.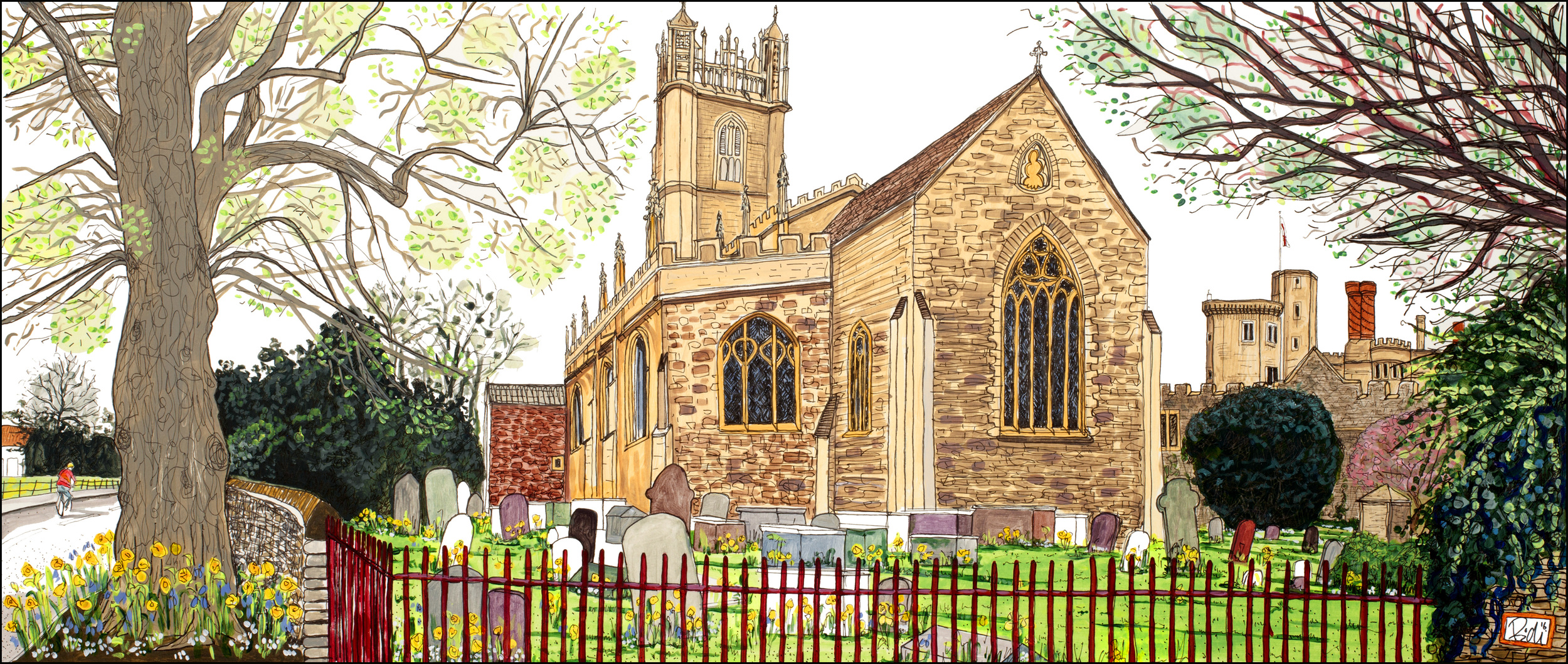 And recently…
Richards latest limited edition print Wotton 240 buildings is now available at Surroundingsand Fifi's Fancy Furniture, W-U-E.
We also have Richards designs as a Tea towel, these include Boxing Day, Food Fair Day and 140 Buildings, all priced at £8.80 and locally printed in Olveston. Greeting cards available for £3.
Detailed pencil drawing prints and cards of local venues, (Tortworth Court, Thornbury Castle and Old Down Manor) also available in the shop and at those venues.